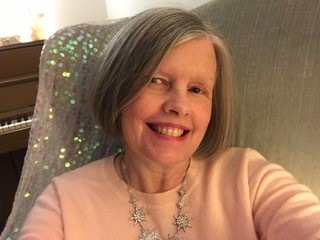 I'm so happy you've come to visit and discover more about me and my writing. I'm lucky enough to write nonfiction books for children and teens. My first published books were the Dog Tales series (Chelsea House Publications, 2007) about working dogs.

In 2011, I wrote Rachel Carson (Chelsea House), which is a biography of the famed marine biologist and award-winning author. Carson's book, Silent Spring, sounded the alarm about the danger pesticide use posed to wildlife and to people. She is credited with sparking the modern environmental movement. I am excited to say that Rachel Carson was included in the short list for the 2012 Newton Marasco Foundation's Green Earth Book Award.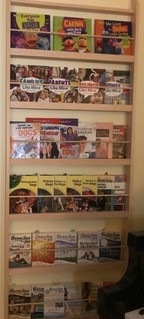 Most recently, I was proud and thrilled to partner with Lerner Publishing Group and Sesame Street on these social-emotional learning titles: Everyone Has Value with Zoe: A Book About Respect, Caring with Bert and Ernie: A Book About Empathy, and Me Love to Share with Cookie Monster: A Book About Generosity (Lerner Publishing Group 2021).

Make yourself comfortable and click around the site. Find out more about my life by clicking on the Biography section. In the Books and Short Stories sections of this web site, you can read descriptions and reviews of my books and other published stories. A Bit of Humor will offer you the chance to read a few of my lighthearted reflections on family life.

I would love to speak to your students about writing. Click the Contact Me page for school visit information.

Follow me on Twitter: @MarieThereseMlr
Follow me on Instagram: @doctorteri